Advanced Optical
Fiber Cleaver
CT-101/102
The CT-101/102 is designed for cleaving silica fiber with 80 to 250µm cladding diameter. It is also capable of precision angled fiber cleaves. The CT-101 is designed to accommodate the Fujikura FH-100 fiber holders while the CT-102 has been designed to accommodate the FH-70 fiber holders.






Model

CT-101

CT-102

 

Appearance

Cladding diameter

80 to 250μm

Cleave length

3 to 40mm

Angle cleaving

✔


Fiber holder

FH-100

FH-70
1.Adjustable Cleaving Length
Fiber Holder base position is adjustable in accordance with your cleave length needs.
Adjustable fiber cleaving length
2.Adjastable Fiber Cleaving tension
You can change the CT101/102 tension for differing cladding diameters and fiber constructions.
Angled cleaving from 0-15°is possible for fibers up to 250μm cladding diameter.
The operator twists the right side clamp until it contacts the stopper.
The stopper position is adjustable by the operator.
Cleaving count shown on the digital counter. It is easy to track when the blade needs replaced.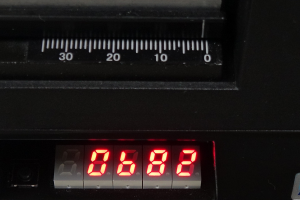 5.Dual power sources . (AC or Battery)
CT-101/102 can be powered by either 4 "AA" sized batteries, or with the ADC-16 AC Adaptor.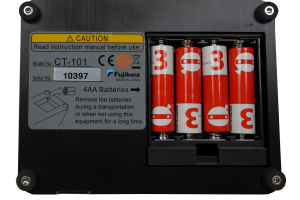 Standard package

 Item

 Model

 Qty

Advanced Optical Fiber Cleaver

CT-101 or CT-102

1pc

AC Adapter

ADC-16

1pc

AC Power Cord

ACC-xx


08 : Japan,
09 : USA,
10 : UK,
11 : EU,


12 : Australia

1pc

Hexagonal Wrench

HEX-01




For blade adjustment




For angle adjustment




For tension adjustment  

1pc

Hexagonal Wrench

HEX-02




For cleave length adjustment

1pc

Instruction Manual

M-CT101-E

1pc

Cleave Test Report

―

1pc
  Options

 Item

 Model

Fiber Holder for CT-101

FH-100-xxx

FH-100-xxxEV

Fiber Holder for CT-102

FH-70-xxx

Cleave Blade

CB-06A