Optical Fiber Recoater
FSR-05/06/07
The FSR-05, FSR-06 and FSR-07 provide automatic operation with various sizes of quartz molds available. Colored and non-colored fibers can be recoated. This new recoater series introduces easily exchangeable molds, resin bottle and pump assemblies. The new bubble removal system eliminates bubbles before they reach the mold cavity. A programmable resin injection system provides an exact volume of resin to the mold cavity to ensure consistent recoat performance.





Model

FSR-05

FSR-06

FSR-07

Appearance

Mold diameter(μm)

195/255/280/450/670/1000

Recoating length

Max.50mm

Proof -tester

―

✔( to 20N)

✔( to 100N)

Proof Clamping Method

―

Flat Clamp

Mandrel clamp
The FSR-05 series illuminates with LEDs in both upper and lower directions to achieve very quick curing times..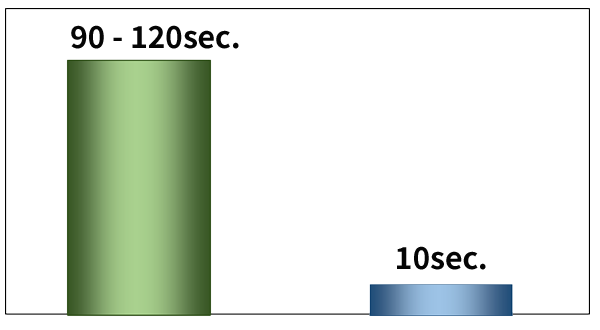 Applicable for Color Coated Fiber
The FSR-05 series can recoat both colored and non-colored fibers consistently.
Replaceable Mold, Resin and Pump
The FSR mold can be changed according to the desired recoating diameter.
Simple mold, resin, and pump exchanges by the end user eliminate the need for factory intervention.
Replaceable mold to change recoated diameter
Replaceable resin bottle to refill resin
Minimizing Bubble Problem
The bubble separator minimizes bubble problems in the final recoat.
Standard package

Item

Model

FSR-05

FSR-06

FSR-07

Main Body

FSR-05

1pc

-

-

FSR-06

-

1pc

-

FSR-07

-

-

1pc

Mold

FSR-05-MOLD-xxx

Select 1 size from table on this page.

AC Adapter

ADC-19A

1pc

AC Power Cord

ACC-xx

08 : Japan, 09 : USA,
10 : UK, 11 : EU,12: Australia

USB Cable

USB-01

1pc

Instruction Manual

M-FSR05

1pc

Recoating Report

-

1pc

Warning and Cautions

W-FSR05-E

1pc

Fiber Protect Cover

PC-02

-

1pc

-

PC-03

-

-

1pc

Tube Set

FSR-05-TUBE 01

1pc

Quick Reference Guide(Pump)

QP-FSR05-E

1pc
Options

Item

Model

MOLD for 280µm

FSR-05-MOLD-280

MOLD for 195µm

FSR-05-MOLD-195

MOLD for 255µm

FSR-05-MOLD-255

MOLD for 320µm

FSR-05-MOLD-320

MOLD for 450µm

FSR-05-MOLD-450

MOLD for 670µm

FSR-05-MOLD-670

MOLD for 1000µm

FSR-05-MOLD-1000

UV Resin Bottle

FSR-05-BTL-01

Spare Pump for Quickly Changing




UV Resin Type

FSR-05-PUMP-01

Force Gauge Adaptor




(For FSR-06 / FSR-07)

FGA-02

Force Gauge




(For FSR-06 / FSR-07)

FGP-10




FSR-FGP-20